© Copyright Candy Kennels 2019

The Team at Candy Kennels
Miniature Schnauzer & Chihuahua
Introducing
Our Male and Female
Miniature Schnauzers'
and Chihuahuas'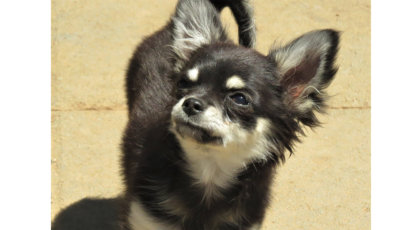 Miniature Schnauzers - Male Dogs
All about our Stud Rusty...
Rusty's Nature is just being such a laid back lad.. Seriously...
Anyone that meets him falls in love with his charm.. He has
no idea of personal space.. If you sit next to him or come
down to his level.. He will stare into your eyes while being
very up and close with your face and just gaze and smell!..
He's calm and collected.
Rusty is Very light salt and Pepper and weighs 9kgs.
Rusty is a farm boy.. He loves being out on our farm and
playing at our ponds..
Rusty hates when there are any thistles on the farm.. He will
stand there and not move... And back up and stand his
ground... That's when we pick our boy up and carry him lol.
Rusty loves to keep guard.. Yes he is also great for security!..
Any suspicious person that comes onto our farm he has a
good bark to alert us all!
Rusty is excellent with all my
kids around him.. Not fazed
and just blends in. Doesn't
matter if theres laughs or
yelling and crying from the
kids.. He just blends in with
them and doesn't seem fazed
one bit! So cool.
Rusty loves his bones.. And no one dare even look at him
when it's him and his bone.. Rusty has his brisket bone..its
him and his bone.. You go near him and he will run with his
bone and instantly dig his bone into the ground!
We love how his personality comes through into his off
spring.. We can pick up very quickly who has taken after
their father Rusty- how we love this!
Rusty is now 2 and a half years young...
His day consists of pats and food from us.. Hanging out with
his girls.. And then he likes alone time in the evening
watching TV and laying out on the floor by the fire in the
winter.
I'm so proud to own such a Gentleman of a Miniature
Schnauzer and am excited for the future with his off spring
and creating gentle lads and lady's that can have some of
daddy's trates!
Chihuahua - Male Dogs
I have two Male Studs-
Peanut - Our Hansom White, Short haired, Apple Head &
Batman- Our Black and White Tri, Long Haired, Apple Head.
Both of my
boys are
SMALL-
and will
only have
SMALL
puppies.
Great temperament,
excellent with children,
laid back dudes that love
all their girlfriends.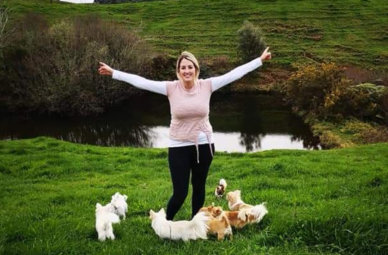 Miniature Schnauzers - Female Dogs
Pixie and Angel
These girls are our stocky sisters who are two peas in a
pod!..
Go every where together and are literally inseparable.
They are both black and Silver, I would love to say the are
different with their Nature's.. But this isn't true.
Angel and Pixie love the quieter side of life... Laying out in
the sun.. Which is quite rare for Schnauzers as they don't
like the heat from the sun. But these girls do!.. They walk
side by side most of the time and love our trampoline!..
Yip.. You read this right!..
We put them both on the tramp and they actually bounce
themselves. They are hilarious.. We always have a good
laugh at how quirky they both are.
Pixie has this cute little snort that she does in the
mornings to greet me, I think this is the only thing that is
difficult from her sister.
I call them my twins.. They look alike and do everything
together. Real close bond and I keep them that way.
Little Tiny Licorice..
Licorice is small, very small. Our smallest Miniature
Schnauzer we have.
She's got the personality like a chihuahua!..
Small body and big mind!
She's black and Silver, she's 4.5kgs.
I want to say that sherbet is the boss.. But I truly believe
that actually licorice is!..
Yes our Miniature Schnauzers always stare into our eyes
like there's no tomorrow..
But try watching a movie in the evening and all licorice
will do is sit directly in front of you and just stare stare
stare!...pat me pat me pat me.. I'm sure this is what she
what's!
She's quick on her feet and loves the long grass on the
farm she bounces through it and loves cow patty too...
Yuck licorice! Lol
Licorice is mainly my dad's girl.. She's besotted with him.
Any chance she gets if his
car door is open, like a
lightning bullet, straight
in!!
Snacks
... My very
affectionate, calm, loyal -
side kick girl.
Shes so gracious... Just calm and slower than the rest.
She's the shy girl that will follow me every where I go..
We'll.. They all do! But snacks will sit beside me doing my
washing,when I'm gardening, and just watch me. She's a
kind soul.
She loves our kids and loves a big blanket on top of her
on the couch...massive couch hogger!! Lol.
Snacks is like an old lady inside a young body shall I say..
That's how I would describe our snacks!..
Wise woman.
Snacks is salt and pepper and weighs 7kgs.
Grace
We call her Grey Grace…. Our very
light salt and pepper girl who is in
between the introverted and the
extroverted … loves pet days at my
daughters school, being around the
BBQ and likes going camping.
Pepper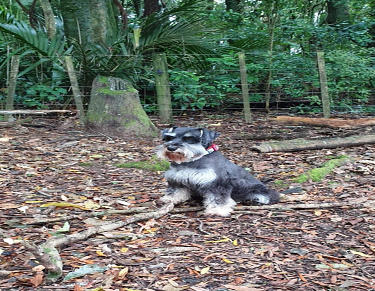 Chihuahua - Female Dogs
I have a range of Colours and coats with my Chihuahua's,
From Pure White, to Black and white, Hot Red, Tan
Caramel, Rare Grey and Cream, and Sable.
Short and Long haired Available.
All my Chihuahua's are Apple head, and all in excellent
health with regular vet checks.
They are all on the best premium food of Black hawk,
Royal Canine, Possyum - Which I represent.
When I have litters available they will be posted on
Facebook with details of The mum and dad.
follow the link below.